Featured Products
ECOR PRO
Desiccant Dehumidifier
EPD50-RESTO: DryFan Desiccant Dehumidifier for Restoration Professionals Wifi App Enabled
Call 1300 654 684 for Price
PROTIMETER
Moisture Meters
BLD9800-FL: PROTIMETER MMS3® Flooring Kit; MMS3 instrument & primary accessories in hard case
$2,844.00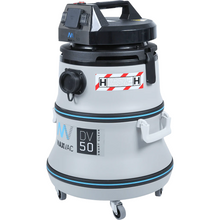 MAXVAC DURA DV50 HBA Smart Clean Vacuums 50L Capacity
Call 1300 654 684 for Price
Blog
Boat Dehumidifiers from Ecor-Pro® that are Salt Resistant

Used for Boats, Ships, Wind Turbines & Offshore Exploration

Ecor Pro boat dehumidifiers are designed in the UK for effective use at sea or at berth.

They are highly effective at keeping interior cabin areas, engine compartments and forward sail lockers dry. Duct them into the heating system, you will find ducts already in place for drying when moored. Means you return to a dry warm boat to begin sailing or motor cruising.

Ecor Pro 316 stainless steel range is called DryBoat. DryBoat dehumidifiers are the most efficient way to dry wooden beams in vintage ships or light houses, often used with shipping containers on ships, rigs or other sea craft. Made from the strongest stainless steel inside and out to ensure they are salt resistant. Our boat dehumidifiers can be built into lockers or underneath cabin furniture for concealment.

Alternatively, they can be carried easily on board, powered up and water is exhausted away. They are so versatile they work if on their sides, upside down and if more convenient to mount on their swivel anchor points. If being used unattended then only commercial grade Ecor Pro dehumidifiers will do.

Check your insurance policy. Companies are now insisting on commercial grade products used in high value assets such as boats & yachts. Yachting World best dehumidifier given a rare 5 star rating for our models.

Versions are used in other industries such as Wind Turbines, Oil and Food industries even in catering or food preparation areas



No risk of secondary flooding from containers, drains or pumps as moisture expelled as vapour

water container on dehumidifiers by Ecor Pro


Less components in dessicant dehumidifiers making them more reliable & less fragile

care with dehumidifiers by Ecor Pro


Below 20°C / 68°F desiccant can work 5 times better than compressor dehumidifiers

drys 5 times faster with dehumidifiers by Ecor Pro
Work below 4°C/36°F even to -20°C/-4°F so perfect for wintering.
frost on dehumidifiers by Ecor Pro


All DH INOX & EPD PRO models are 316 marine grade stainless steel with tough epoxy paint finish. The USA "Pro" versions & Inox units sold in Europe and the rest of the world are Stainless Steel.


Boats, Catering & Hygiene. Stainless steel models are often used in boating applications, for storing food & catering environments where the casing is more resistant to salt or cleaning with harsh chemicals.

boat cabin dehumidifiers by Ecor Pro

Cabin Area & Holds
Exhaust wet air through suitable vents to the outside such as "mushroom vents" or to the deck area.

engine room dehumidifiers by Ecor Pro

Engine Room
Condensation & dampness can shorten the lifetime of an engine. If linked to the heating system dry air before heating & no back pressure.